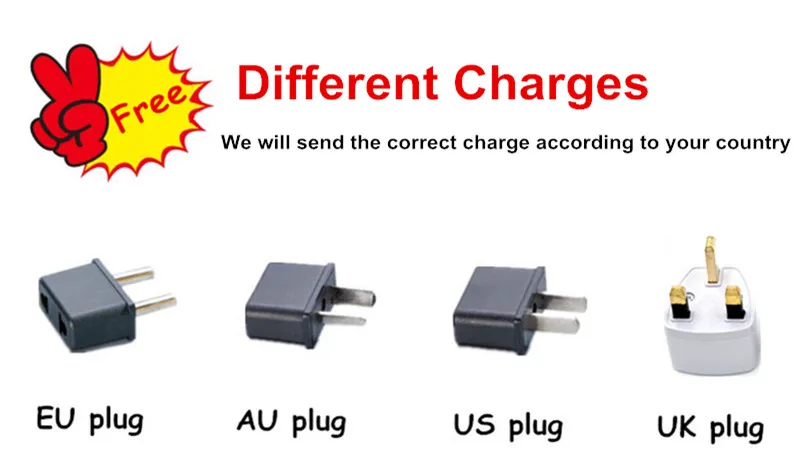 Languages: Russian, Spanish, French, Japanese, German, Turkish Italian, Hebrew,
Arabic, etc, most of the global country languages, we can meet your needed language:
Free keyboard sticker as follows:( only some countries available for
the keyboard sticker)
Free Postage Windows 10 11.6inch PC laptop computer Intel Z3735F Quad core 2GB 32GB EMMC camera tablet notebook Ultrabook
Two options 
1.Laptop with DEEQ/Larvirgo LOGO
2.Laptop without  any LOGO 
(If you have  no left us note, we will send laptop without  any logo to you )
£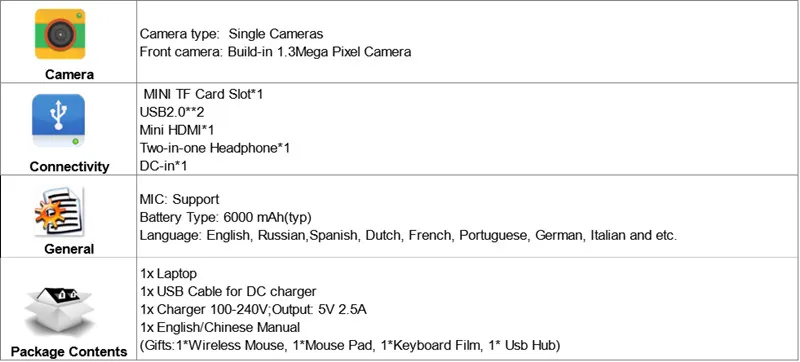 Built-in In-tel ATOM N3735F — Windows 10 OS, Quad Core ,1366*768P HD
   screen ,base 1.33GHz ,6000mAh high battery ,it can work about 4-5 hours.
   Wireless LAN  802.11B/G, Built-in Speakers,Bluetooth, support SD/TF    
   card.Faster and stable transferring.
   USB2.0 Ports *2 ,Two-in-one headphone,Mini HDMI slot,Supports Mini
   SD  card  (32GB / 64GB / 128GB).
   32G TF Card : 
   64G TF Card : 
   128G TF Card : 
   6000mAh high battery , it can work about 4-5 hours.
New platform
Intel ATOM N3735F processor .which combines with HD graphics to
make free and exciting experience while working and playing.
We always pack the laptop very well to ensure that the laptop is very safe during trnsportation
.There is total 6 steps of protection to pack the laptop.Our customers
have not any worry about the packing of the laptop .

There are different county keyboard of this item .you can choose the keyboard you want .then you can
leave us a note  or send a email .thanks for your so understanding !
Arabic Keyboard
Russian keyboard
Korean Keyboard
Portuguese keyboard
Spanish keyboard
Languages:
Russian, Spanish, French, Japanese, German, Turkish Italian, Hebrew, Arabic, etc, most of global country languages,
wecan meet your needed language: